Discover the Precision Difference
Our dedicated Personal Trainers and Coaches will work tirelessly to motivate and help you achieve the results you want.
Precision clientele come from a wide range of backgrounds & ages and have an equally wide range of abilities and goals. What they have in common is their desire to improve. Join us and be a part of the Precision family of athletes!
Precision Time Trial Series
Five Time Trials
You can ride with us on the dates below or on your own within the month
November 11 – 20k
December 9 – 25k
January 13 – 30k
February 10 – 35k
March 2 – 40k
Two ways to win:  fastest time to completion or best watts per kilogram
Individual time trial winners and series winners
Individual winners get at Precision t-shirt
Series winners points total:
1st place – $150 Precision credit
2nd place – $100 Precision credit
3rd place – $50 Precision credit
Thanks to all who joined us at the North Shore Triathlon. We hope you enjoyed the beautiful course and the cameraderie of your fellow triathletes!
Race results are now available. Please click here to see your times.
We look forward to seeing you again next year!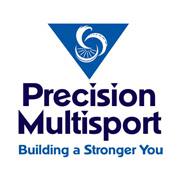 Come check out our new class…
BASE FITNESS
A multi-functional, full body workout with exercises designed to challenge your Balance, Agility, Strength and Endurance. With a focus on your heart rate zones, your instructor will lead you through an intensity based circuit class.
Beginning August 24th:
Mondays at 7:00 pm
Wednesdays at 6:00 am
Fridays at 9:30 am