.
This 12 week program will work on skills needed to complete or improve at the Sprint and Olympic distance levels. This class will meet at Precision on Tuesdays at 7:00 pm starting January 19 for a group ride and Sundays at 7:30 am for a group run.
In addition, you will be provided with weekly training plans and coach led clinics and instructions on various topics.
Not included in the fee will be a group swim at the McGaw YMCA at a to-be-determined time. Cost is $225.00
Click here to register!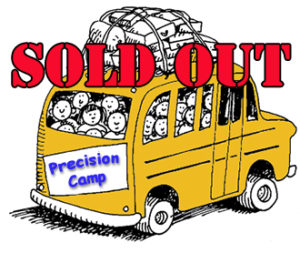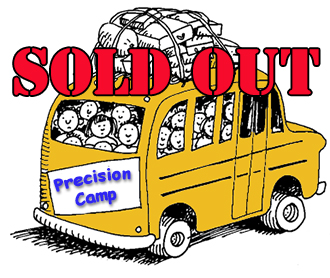 TRIATHLON SPRING TRAINING CAMP
When: April 22-24, 2016
Where:  Brown County, IN (4 hrs south of Chicago)
Escape the city with your fellow athletes and put your body to the test as you swim, bike, and run your way to the perfect start to the 2016 triathlon season!
Testimonial:
In all my triathlon training, the Precision Multisport training camp improved my performance more than any other strategy, technique, or plan. It brought my game to the next level. Well worth the time and cost!
Next year I'm going to train FOR the training camp. Haha. Thanks for everything you do Craig. You are a good man.
Pat Gleason
Precision Time Trial Series
Five Time Trials
You can ride with us on the dates below or on your own within the month
November 11 – 20k
December 9 – 25k
January 13 – 30k
February 10 – 35k
March 2 – 40k
Two ways to win:  fastest time to completion or best watts per kilogram
Individual time trial winners and series winners
Individual winners get at Precision t-shirt
Series winners points total:
1st place – $150 Precision credit
2nd place – $100 Precision credit
3rd place – $50 Precision credit
Discover the Precision Difference!
Our dedicated Personal Trainers and Coaches will work tirelessly to motivate and help you achieve the results you want.
Precision clientele come from a wide range of backgrounds & ages and have an equally wide range of abilities and goals. What they have in common is their desire to improve. Join us and be a part of the Precision family of athletes!