Discover the Precision Difference
Our dedicated Personal Trainers and Coaches will work tirelessly to motivate and help you achieve the results you want.
Precision clientele come from a wide range of backgrounds & ages and have an equally wide range of abilities and goals. What they have in common is their desire to improve. Join us and be a part of the Precision family of athletes!
Thanks to all who joined us at the North Shore Triathlon. We hope you enjoyed the beautiful course and the cameraderie of your fellow triathletes!
Race results are now available. Please click here to see your times.
We look forward to seeing you again next year!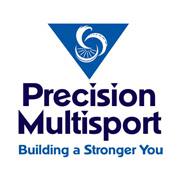 Come check out our new class…
BASE FITNESS
A multi-functional, full body workout with exercises designed to challenge your Balance, Agility, Strength and Endurance. With a focus on your heart rate zones, your instructor will lead you through an intensity based circuit class.
Beginning August 24th:
Mondays at 7:00 pm
Wednesdays at 6:00 am
Fridays at 9:30 am